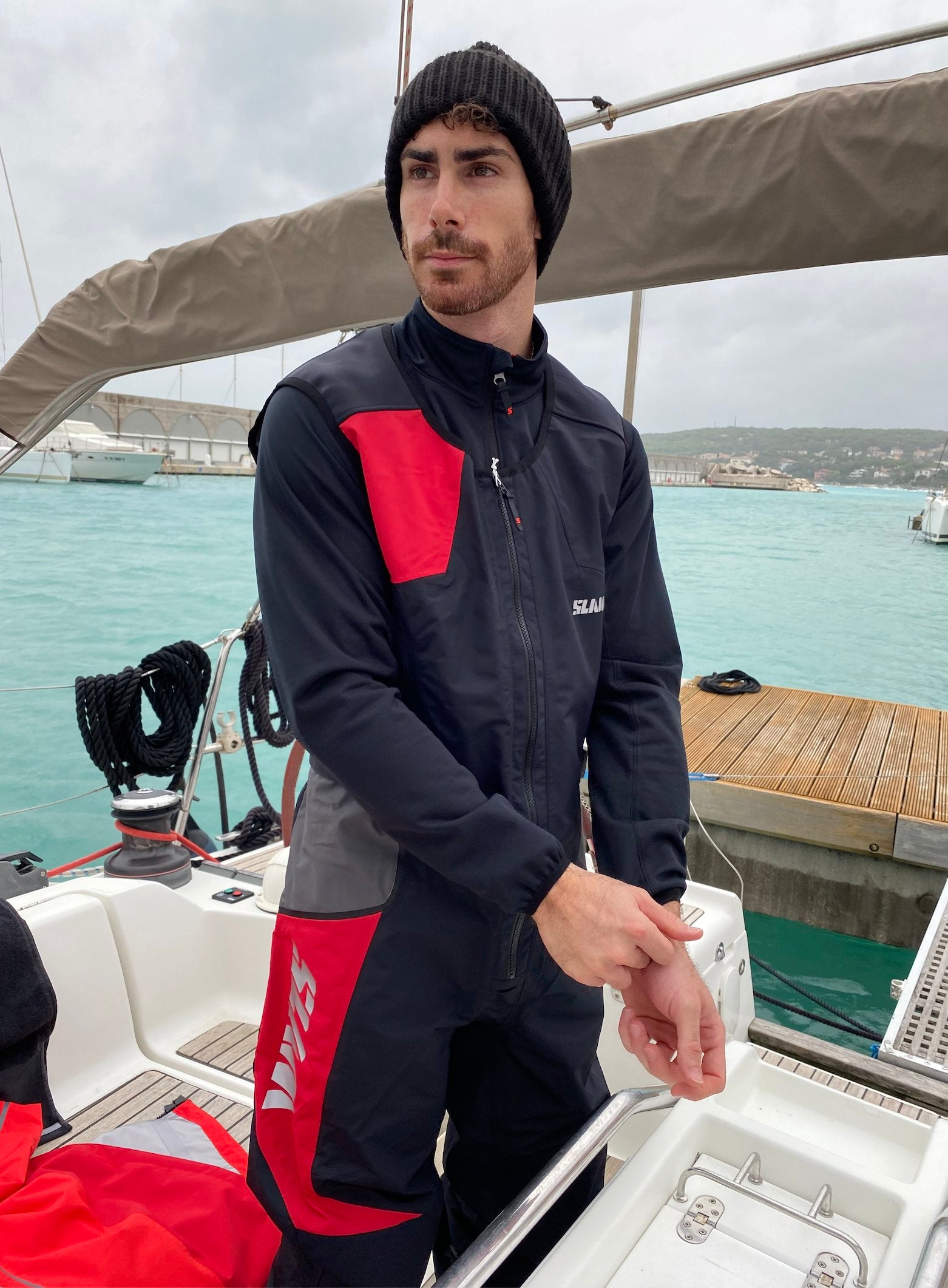 SLAM COLLECTION - Men, women and accessories.
Drawing inspiration from the sports lines of the historic brand born in 1979, SLAM today presents itself with a new logo that expresses an identity and a style, all MADE IN ITALY.

High-performance jackets , conceived and designed to protect against all weather conditions at sea and on land, with particular attention to environmental sustainability: most of the jacket fabrics are made with fibers deriving from recycled plastic bottles and fishing nets. Made with the most innovative technologies, they are waterproof, breathable, thermoregulating, extremely light, warm, antibacterial. With an extremely sporty look, inspired by the foils and bows of boats, they are extremely versatile: ideal for wearing on a boat, in the mountains, in outdoor activities and in the city.
Multifunctional, thermal and comfortable, Fleeces can be worn alone or as an intermediate layer. Made with innovative and technical fabrics, with high elasticity, they offer a balanced combination of warmth, lightness and breathability. Ideal for any sporting activity from sailing to trekking to skiing. Sweatshirts, comfortable and versatile, are becoming more and more environmentally friendly, thanks to the use of biodegradable fibres. Ideal for any outdoor activity.
Light, technical and comfortable, the trousers in technical stretch fabric combine innovation and style. They are easy-care, water-repellent and dry quickly, making them ideal for outdoor activities. Cargo or chino pants in frosted stretch cotton are resistant and sustainable.
The garments sold by YachtIngBond can be customized with embroidery, prints, screen printing thanks to our internal organisation.
If you have any questions, please contact our Personal Shoppers even with the portal chat.